celebrate your next special event at Morrisons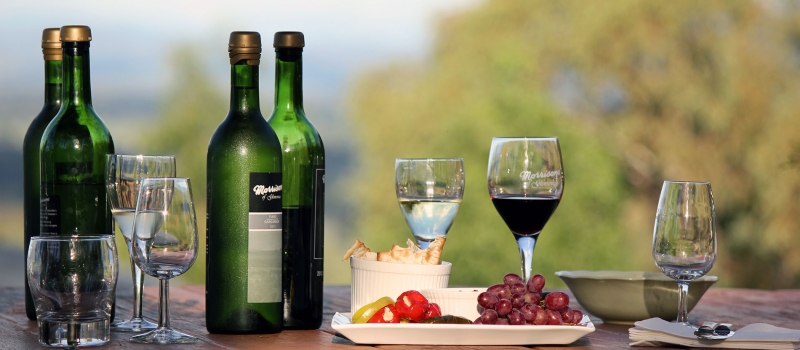 Our spectacular views to the Victorian Alps will create a delightful backdrop for your special event.
Specialising in open-air events for up to 75 guests, Morrisons also have a dedicated area for meetings and workshops (maximum 12 guests).
Please download the PDF below for more information.
Regional celebrations at Morrisons each year
During these events delicious lunches and barista-prepared coffee are available for visitors. Bob Morrison also runs his popular 'wine school' – an hour long wine appreciation session.
If you're planning on joining us for lunch and you have a group of five or more, please phone 03 5766 2734 to let us know your planned arrival time.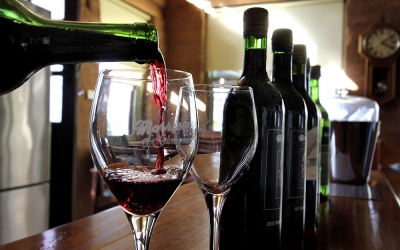 Glenrowan Winemakers' Weekend
Dates: 13 – 14 October 2018
Discover the magic of wine at a wine school session. In a one-hour wine awareness and tasting journey, discuss production techniques, wine history and more.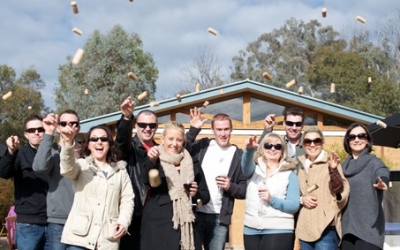 Trails, Tastings and Tales Festival
Dates: June 2019 (Queen's birthday long weekend)
Over the three days of the Queen's birthday long weekend in the Glenrowan Wine Region explore, discover and enjoy regional wines and live music.